What expenditures can you control? 
Having an in-house receptionist can be expensive and the downside is they're only available from 9-5 Monday-Friday. Medical receptionists can only answer one call at a time, so if multiple calls come through at once, calls will be dropped. One of the most efficient ways to control costs is by hiring an answering service. Nowadays, you can hire an answering service to handle your calls so you can focus on your patients. 
Virtual receptionists handle your calls, qualify leads, route calls, schedule appointments, and the best part is they're available 24/7!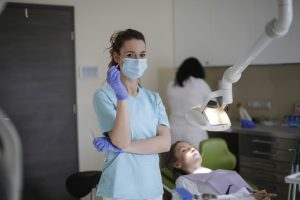 The New York Times recently published an article in their Small Business section with advice for medical practitioners seeking help with their bottom line. The author, Katherine Reynolds Lewis, advises doctors to focus on what they can control: expenditures.
What struck me after reading this article: Nearly every piece of its advice can be followed by using an answering service.
I'm going to go through each point and illustrate how an answering service is in keeping with Ms. Lewis' budget-conscious tips. 
"Limit Staff Costs"
Staffing presents one of the greatest savings potentials for medical offices. A smaller, more efficient staff means reduced expenses in terms of salary, benefits, vacation pay and annual leave. However, rather than asking specialists to take over office duties, just ask an answering service to assist you with your administrative tasks. They're not called "virtual receptionists" for nothing. Remote operators can perform basic office tasks like taking messages, scheduling appointments or placing reminder calls to patients.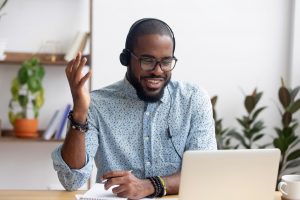 "Spread Out Fixed Expenses"
Practices with multiple physicians have the luxury of sharing expenses, whereas the private single-physician practice is a one-man-show and is in charge of all expenses. An answering service is no exception to this rule; contact centers are ideal for handling multiple doctors' calls. 
The remote operator can either route calls or send messages to the appropriate personnel.
"Go Electronic"
Thanks to shared applications, virtual receptionists can access the same appointment calendars and customer databases as on-site office staff. Any changes made to these online applications are updated in real-time. And since the software is maintained by the contact center, medical practices don't have to worry about network administration or staffing technical support.

"Monitor and Tweak as Needed"
One of the most cost-efficient aspects of an answering service is its ability to shrink or grow as business demands. Most contact centers have usage-based fees and allow upgrading or downgrading as needed. Take flu season in stride with extra minutes or slim down during the slower months.
WELLReceived's 24/7 live call answering service is here for you anytime, anywhere. 
For more information, click here.